Foundation Strut Earrings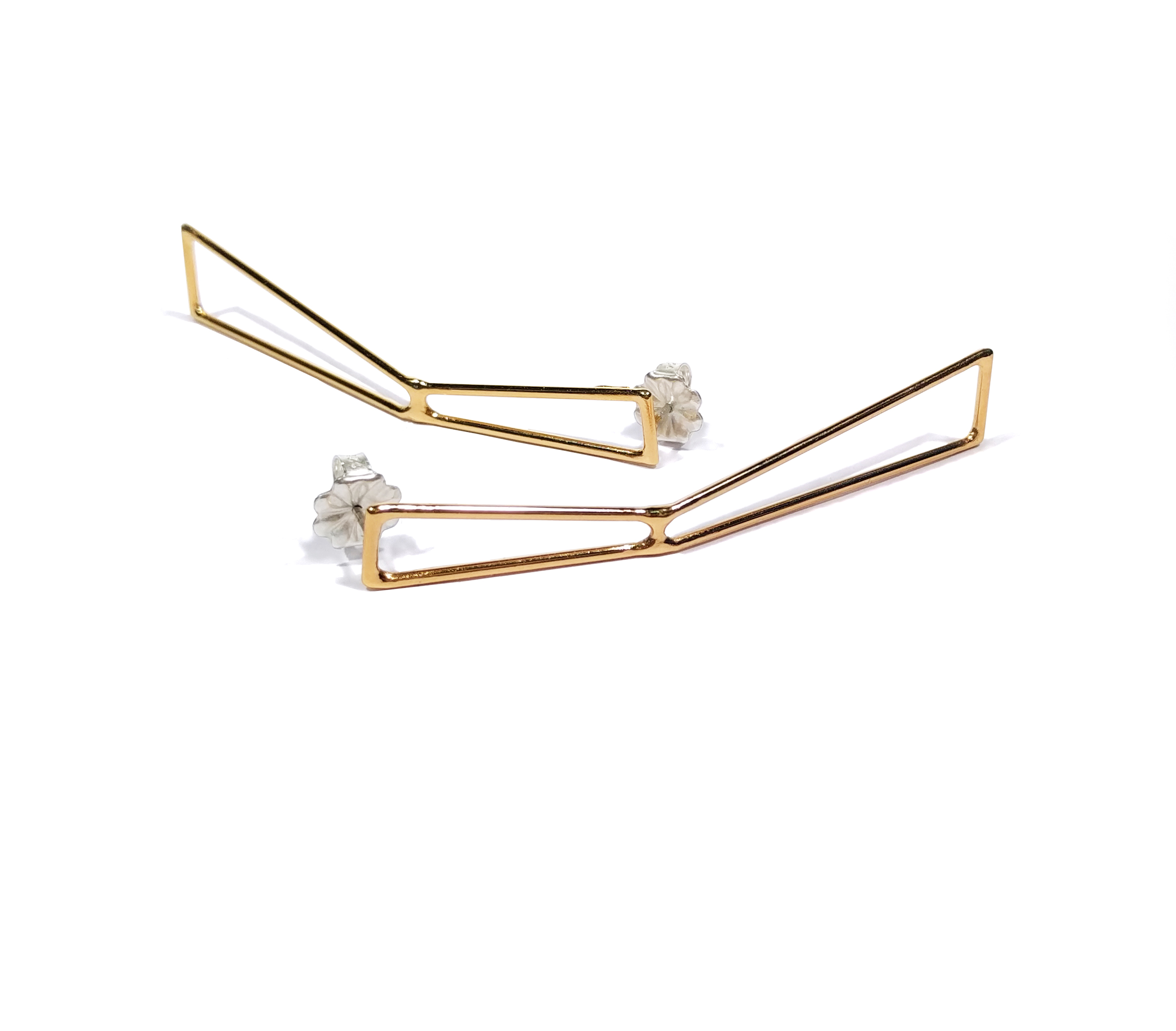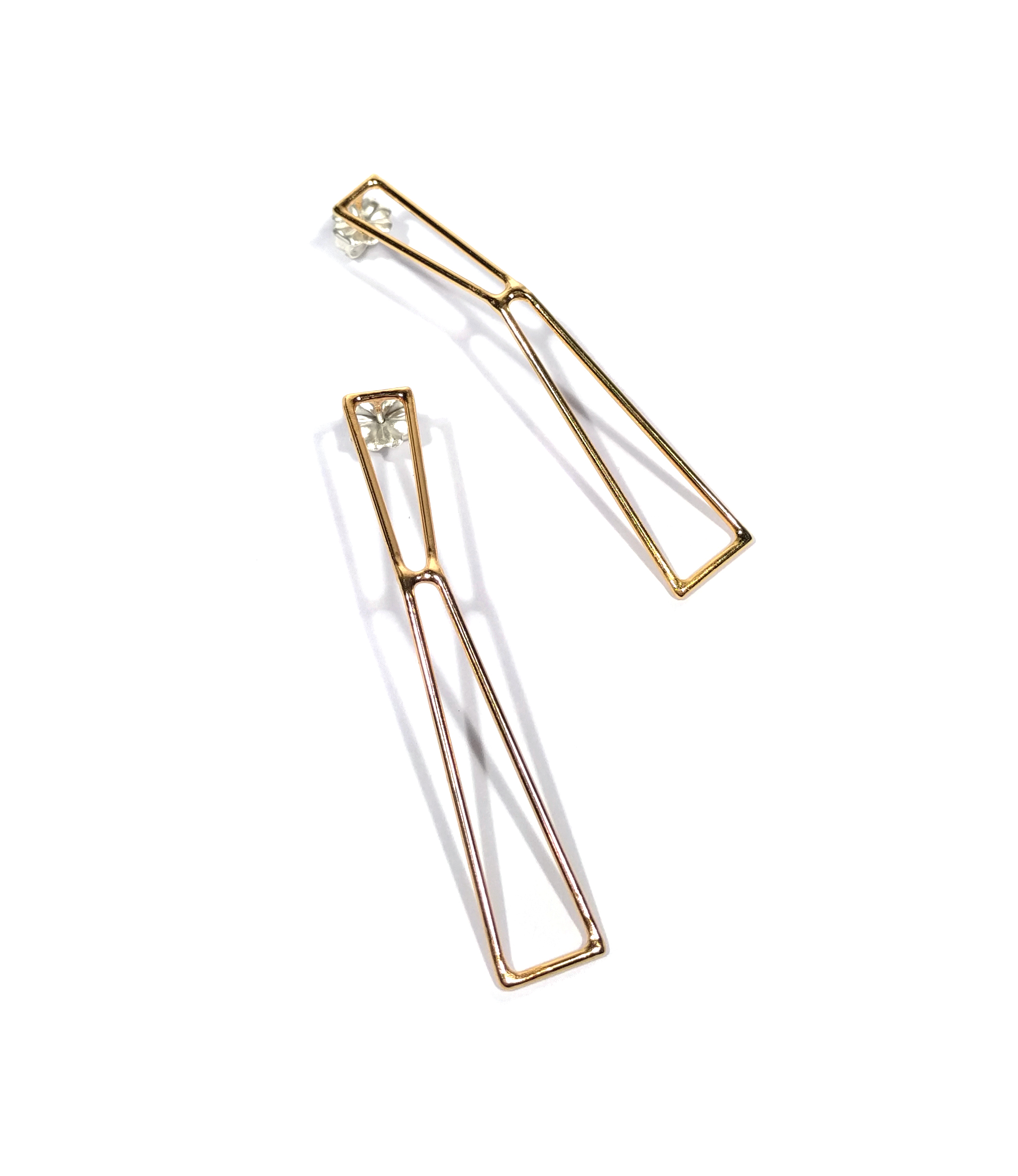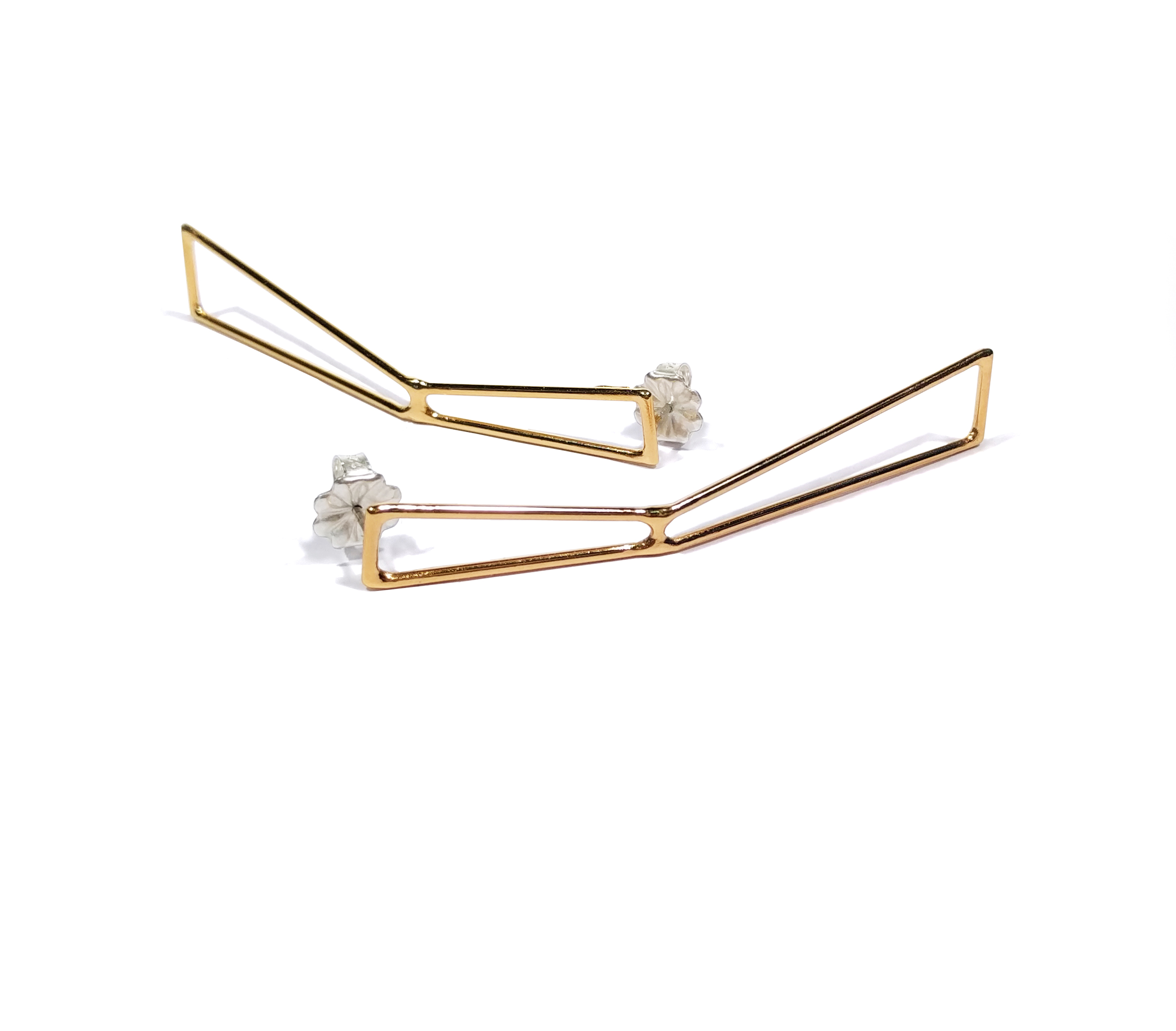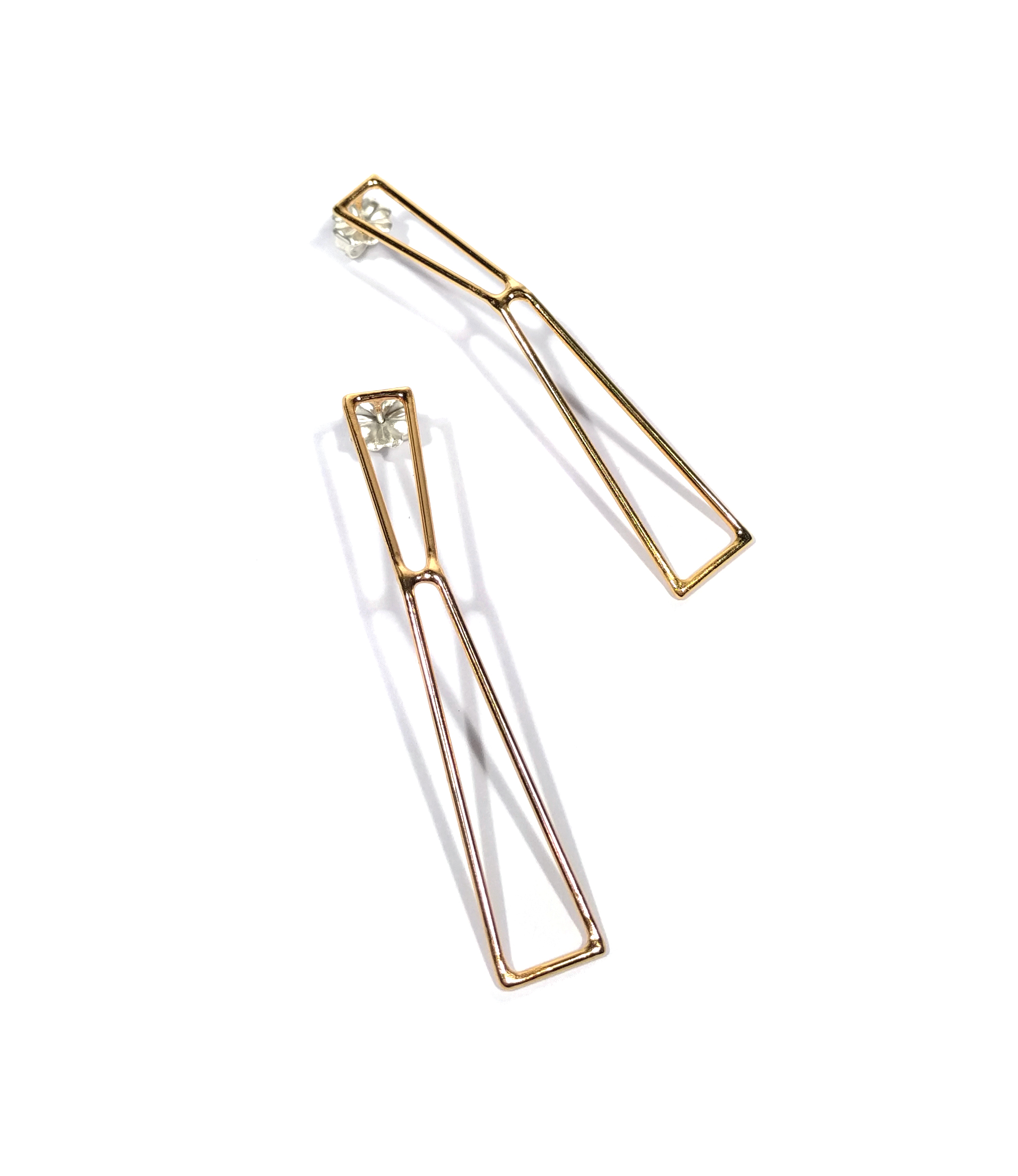 Foundation Strut Earrings
Foundation is the origin or starting point. Foundation is both the
platform upon which you build and the drawing to map your approach.
This series is light weight and delicate yet designed for perspective,
strength and stability.
The Foundation Strut Earrings are available in Steel Gray, Black Patina, or 18k gold plate in high polish.
Post earring and clutch are sterling silver.
Measurements: 3H x .5W x .5D inches